On June 29, 2017, I went in for (what I thought would be) a follow-up appointment on the unexpected return of knee bursitis, and wound up on a table in an operating room a few hours later. I had never had any knee problems, ever, in my 12 years of running. The bursitis had originally appeared on a Sunday evening (June 11th) with no warning. I was treated two days later (cortizone shots) and all was fine. I even ran a marathon a few days after that (Grandma's Marathon, June 17th). A few days after the marathon, the bursitis returned. My family doctor didn't think it was infectious, and prescribed a 5-day round of steroids (Prednisone), on June 22nd. When the Prednisone ran out, my knee continued to get worse...eventually landing me in surgery a couple days later (with a staph infection).
Here's the story thus far (in chronological order)......
June 30
Runfessions with a side of lemonade
July 2
Plot Twist!
July 4th
#GlassHalfFull
July 7
Find a Way, Make it Happen
July 9
A New Normal (for Now)
July 12
Have You Thanked a Healthcare Professional Lately?
July 16
Goodbye to the Gimp!
July 18
TLC of the Knee
July 23
Epiphanies Aplenty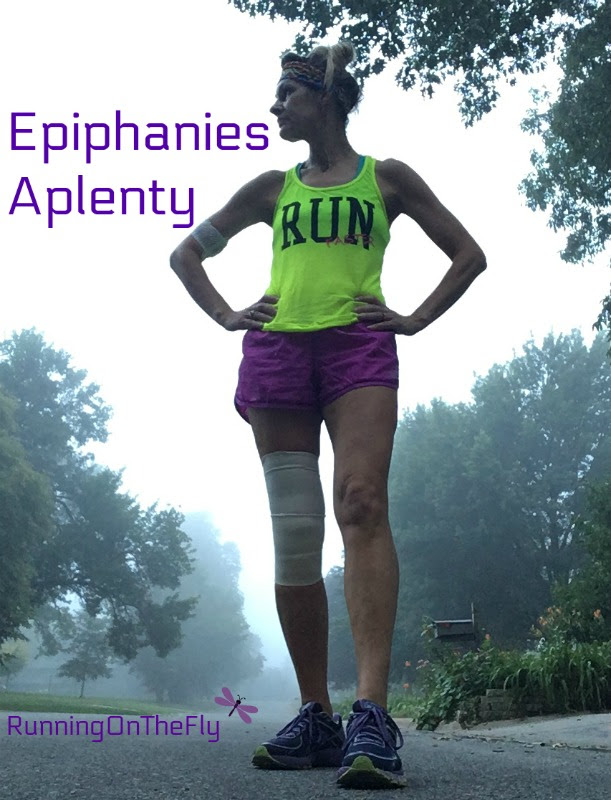 July 28
What's there to Runfess?
July 30
Better Faster Stronger
August 6
#ONWARD
August 13
Upping the Mileage